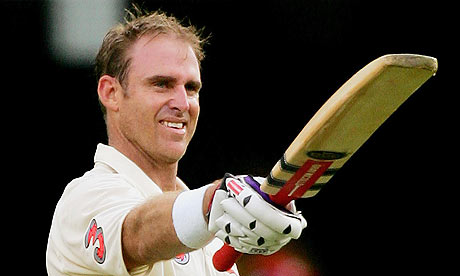 Former Australian opener Matthew Hayden feels that the International Cricket Council (ICC) has taken the right decision in cutting down to ten the number of participating teams in the next World Cup.
Hayden, now a director of Cricket Australia and Queensland Cricket, sympathised with Ireland and other associate members who were left out from the 2015 cricket World Cup, but said the World Cup should be for premium sides.
"I sympathise with the arguments but these competitions are about the world's finest and even though Ireland produced some outstanding cricket, which shows the support mechanisms for our developing nations are working, I still think the World Cup should be for the premium sides," Hayden, who won the World Cup twice in 2003 and 2007, was quoted as saying by The Cricketer.
In April, the ICC voted to exclude associate nations from a 10-team World Cup in 2015 but ICC President Sharad Pawar has since agreed to review the decision at the Executive Board meeting in Hong Kong later this month.
"I would like to see further changes to the World Cup because you do not want to disenfranchise a community. They need to be involved in the system that promotes and relegates. If Ireland are sitting in the top eight, there is a system where sides have the chance to miss out. It's not a Test-ranking competition, it's a one-day competition. I support a 10-nation tournament," he said.