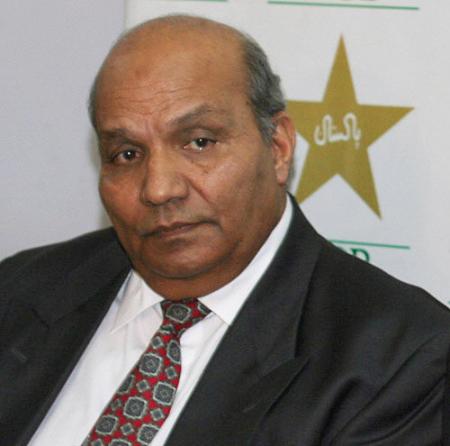 Pakistan's first ODI captain Intikhab Alam will continue to be the manager on New Zealand tour, it was learnt here on Wednesday.
According to the sources in the Pakistan Cricket Board (PCB), PCB chairman Ijaz Butt is 'very keen' to continue with the non-controversial Intikhab Alam for the next year's World Cup to be hosted in India, Sri Lanka and Bangladesh.
Currently occupying the chair at the National Cricket Academy (NCA) in Lahore, Intikhab Alam replaced Ijaz Butt's close-friend Yawar Saeed as manager for the UAE tour.
Alam was the coach and manager of 1992 Cricket World Cup winning Pakistani team. On October 25, 2008, he was named as national coach of the Pakistan cricket team by the PCB, a day after Australian Geoff Lawson was sacked as the national coach of Pakistan. In 2009, Intikhab0 led Pakistan to their first Twenty20 World Cup title by defeating Sri Lanka in the final.
In 2004, he was appointed as the first foreigner to coach a domestic Indian cricket team, coaching Punjab in the Ranji Trophy. The PCB applied visas for all probables including the senior players who have been dropped now. The Pakistan team will play three Twenty20s, Two Tests and six ODIs during New Zealand tour commencing on Dec 23.